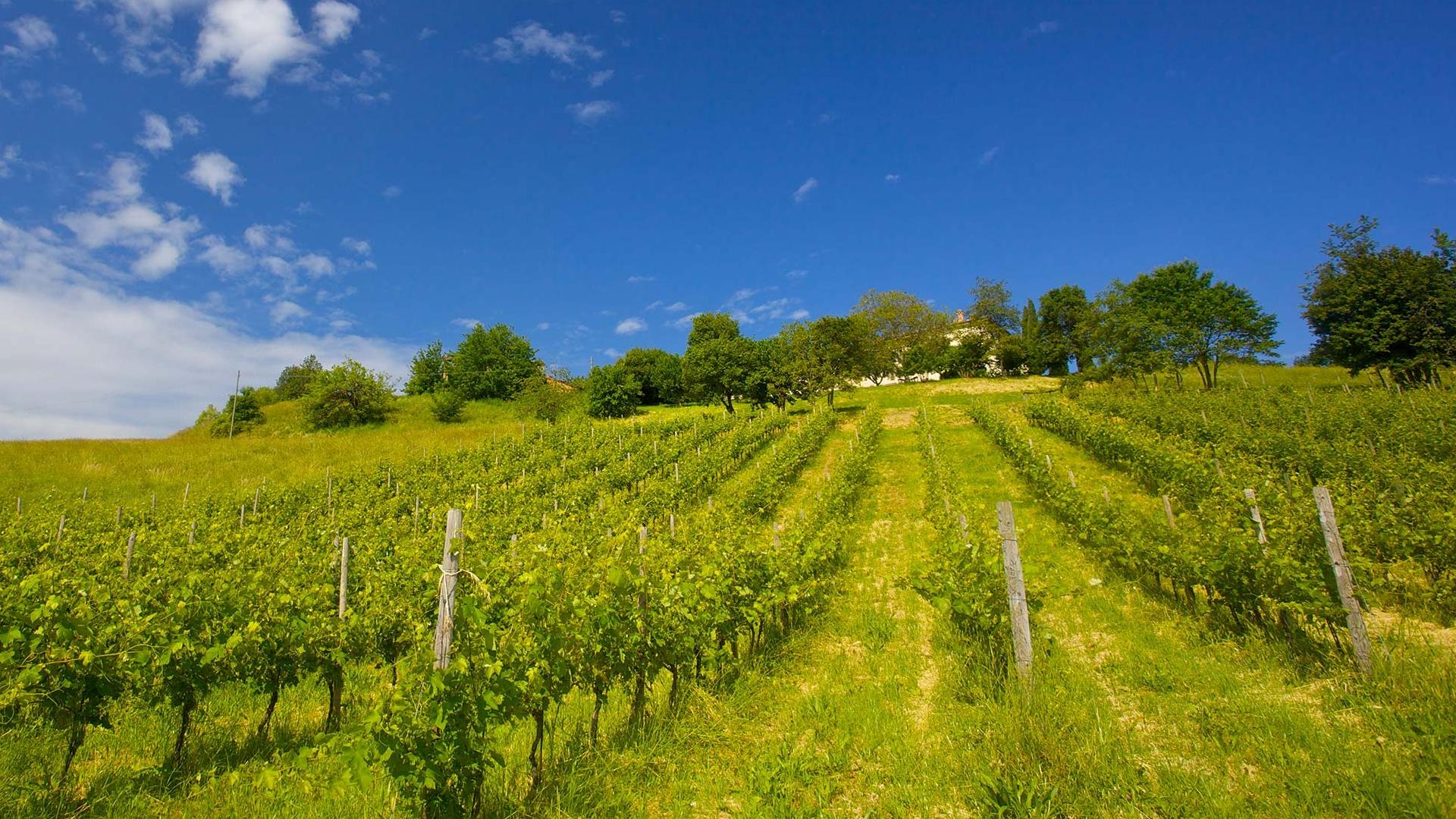 Wherever you see the Bertazzoni Green Mark, it tells you that we are doing our best to look after your environment and your costs.
Bertazzoni's home is in the beautiful and productive lands of Emilia Romagna. The family business has always understood the relationship between its activities and the environment.
Which is why we make sure that our ranges, cooktops and accessories are built as efficiently as possible using materials that are recyclable and not harmful to the environment. And we make sure that operating a Bertazzoni product means using energy as efficiently as possible.
Our materials are safe and recyclable
Ranges, cooktops, ventilation hoods and accessories are mainly made from stainless steel as well as other metals, with few plastic parts. This means that 99% of materials we use for making our products, as well as the packaging it comes in, are recyclable.
All materials we use retain their composition when kept in contact with common food substances (like water and oil). Bertazzoni is RoHS compliant (Restriction of Hazardous Substances). That means our selected suppliers and materials are safe.
Our products use energy efficienty
Ever since Bertazzoni switched its attention from wood burning stoves to gas half a century ago, the company has been responsive to the needs of energy efficiency, the environment and the climate.
Technology is applied to the constant improvement in fuel efficiency and fuels types of Bertazzoni cooking appliances.
The design of burners permits low carbon monoxide emission, obtaining a very clean combustion. This allows pots to be placed closer to the flame increasing efficiency, with shorter boiling times and reduced gas consumption.
All our gas and electric ovens have true convection cooking modes. This allows cooking temperatures to be reduced saving on gas and electricity. Oven cavities have new, thicker insulating materials, and oven doors are at least tripled-glazed to improve energy efficiency.
Our factory respects the environment
Employing up-to-the minute environmental practices, advanced production techniques at the Bertazzoni's Guastalla factory in Italy make it a good neighbor, with material reuse and recycling, energy efficiency, and reduced pollution.
At Bertazzoni we are committed to sustainability, safety and efficiency in all our activities and operations.